NATO Chief Urges Europe To Spend More On Defense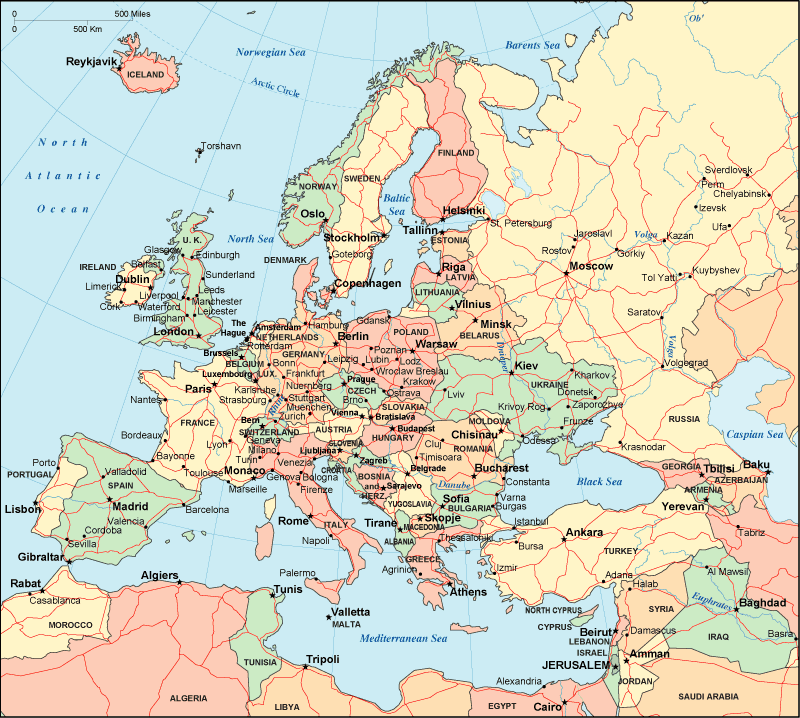 (CNN) — The financial crisis has driven a wedge through Europe, with two economies emerging and — more dangerously — a psychological split between the north and the south, European leaders have told CNN. Jean-Claude Trichet, former president of the European Central Bank, Mario Monti, former prime minister of Italy, and Joaquin Almunia, EU competition commissioner, joined CNN's Richard Quest to debate if the crisis had fractured the region, both economically and socially. Trichet, who headed France's Banque de France before joining the ECB, said a two-speed economy was emerging, but that could be seen as a "major rebalancing." When he began at the ECB in 2003, Germany was the sick man of Europe due to its lack of competitiveness, Trichet said. The country has since emerged as the eurozone's power player, and a lead negotiator in the four-year old financial crisis. According to Trichet, Europe has been adjusting after "countries that went too far too rapidly, had bubbles and so forth…now those countries that were growing extremely fast, abnormally fast, [and] a lot of them are correcting." However, member countries are not always going at the "same time, at the same speed," Trichet said. Monti who stepped up as Italy's "technocrat" prime minister after the country's economic instability forced the resignation of Silvio Berlusconi, told Quest his greater concern was the prospect of a two class Europe. The eurozone crisis has generated a backlash against integration Mario Monti "The crisis has been managed very, very poorly in my view as regards the psychology, and the eurozone crisis has generated a backlash against integration," Monti said. This "psychological conflict of north versus south and vice versa, this needs to be tackled." Trichet echoed the concerns, telling Quest such a split was "absolutely unacceptable." "If we had, in the past, fully implemented the rules including the stability and growth pact, and what was badly needed — control and monitoring of competitiveness — we wouldn't have two class Europe," he said. Almunia, meanwhile, said his fear was that "after the crisis those who were, at the beginning of this crisis, at the bottom, would continue to be at the bottom." Is there an alternative for Germany? However, he added, that would not happen if the countries in recession "do what they have started to do and ….continue to do [it]." Can Italy improve competitiveness? Germany's emergence as power player Spain's export bonanza Germany emerged as an economic force after labor reforms were implemented under its then-chancellor Gerhard Schroder. Now, its export-led economy drives the 17-nation eurozone, with Chancellor Angela Merkel — battling for third term in this weekend's federal elections — a central figure during Europe's crisis. Merkel's popularity remains high in Germany, and her party, the Christian Democratic Union, is expected to gain the most votes. Merkel's leadership during the crisis saw her named as the world's most powerful woman by Forbes three years in a row. Efforts to combat the crisis included the implementation of bailout funds, closer fiscal cooperation and austerity measures.
Europe shares close lower after Bullard comments
The U.K. FTSE closed down 0.4 percent, the German Dax closed down 0.2 percent and the French Cac closed up 0.1 percent. Bullard emphasized in an interview with Bloomberg the role that economic data has played, and will continue to play in Fed decisions "This was a close decision here in September," he told the network. Europe stocks started the day in negative territory, bringing an end to the broad rally which started after the Federal Reserve surprised markets by opting to maintain its $85 billion-per-month asset purchases. However, Bullard's comments on Friday backed up the belief that the Fed still plans to taper soon. In Europe, German voters are preparing to go the polls in Sunday's general elections . The current chancellor, Angela Merkel, is expected to win a third term in office, but the future composition of the governing coalition remains unclear. It is possible that Merkel might have to form an alliance with the rival Social Democrats party (SPD). In Asia, Indian equities led the region lower on the final trading day of the week, after the Reserve Bank of India (RBI) unexpectedly raised interest rates. India's Sensex index closed down 1.8 percent, Japan's Nikkei index ended just below the flatline and Australia's S&P ASX 200 fell off the previous day's five-year high. (Read More: India unexpectedly hikes rates, shares tumble ) Elsewhere, die-hard Apple fans in Asia and Europe lined up outside stores for the launch of the tech firm's latest handsets.
Pockets of Europe still enjoy good mortgage rates
He also led the alliance during NATO's intervention in Libya, all against the backdrop of a financial crisis that has hammered European defense budgets. In the U.S., defense officials have watched Europe's shrinking investment in defense with concern. It's an issue that has vexed the alliance for decades, and there is little sign that a peaceful Europe is prepared to invest more in military capabilities when domestic social welfare programs are being slashed and when the continent faces no external threat to its security. Rasmussen acknowledged the political obstacles, but nonetheless warned that neglecting defense comes with a cost. "I think Europeans should be aware of the strategic consequences of what we are witnessing now," Rasmussen said. "If the current trend continues, then one day the Europeans won't be able to participate in international crisis management." "Eventually it means Europe will lose influence on the international scene." While Europe prides itself on being the "standard bearer" for democracy and human rights, those values must be backed up by military capabilities, according to Rasmussen. Rasmussen's comments coincided with the drawdown of NATO's 100,000-strong military mission in Afghanistan, which is due to end next year. Despite overwhelming advantages in numbers and firepower during the 12-year campaing, the alliance has been unable to defeat the Taliban insurgency. The NATO chief pointed to the threat of American military strikes in Syria as the impetus for recent diplomatic developments that could pave the way for the Syrian government to give up its chemical weapons. "While the ultimate solution to the Syrian crisis can only be political, I have no doubt the recent agreement couldn't have been reached without a credible military option," he said. Meanwhile, in addition to the need for Europe to contribute more to NATO's collective defense, Rasmussen said smaller defense budgets demand that alliance members invest more wisely. "To be frank some of the capabilities we have we don't need.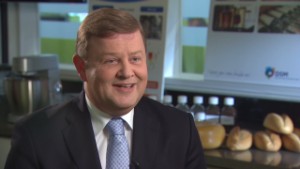 Speedier repayment That might sound like a long time, but in Sweden, where there were no direct bank bailouts after the 2008 crisis, it takes an average of 140 years to pay down home loans. Children or next of kin assume the debt when the mortgage outlives the original buyer, though policymakers there are considering changes to encourage speedier repayment, and a maximum loan to value of 85 per cent was introduced in 2010. In Europes core, home ownership is less significant. Just 46 per cent of Germans own their homes, 59 per cent of the Dutch and 63 per cent of the French. In Britain, nearly two-thirds of people own their own home, and lending standards have been tightened as capital-conscious banks think long and hard about who they trust with their precious cash. Borrowers have reported higher due diligence from the banks, and the average deposit has also risen to around 17 to 20 per cent, according to the Council of Mortgage Lenders. Attitudes to savings and deposits are markedly different. While some southern Europeans would gasp at being asked to stump up a 10 per cent deposit, it is routine to the Germans and French. Fixed-rate mortgages are also popular in the core, with around 90 per cent of mortgages structured that way in Germany and over 95 per cent in France. Terms of 20 years or more are common. Proof of income In many other European countries, fixed mortgages that long simply arent available, though in the UK a niche lender Manchester last year introduced a 25-year fixed mortgage. Oliver Thoben, a market researcher and gallery owner, borrowed 200,000 euros to build his house in Berlin. He paid all the other costs, including buying the land, from savings, so his loan came to around 75 or 80 per cent of the property value.