Journalist Who Proposed US-Canada Merger Explains Why Her Plan Isn't Crazy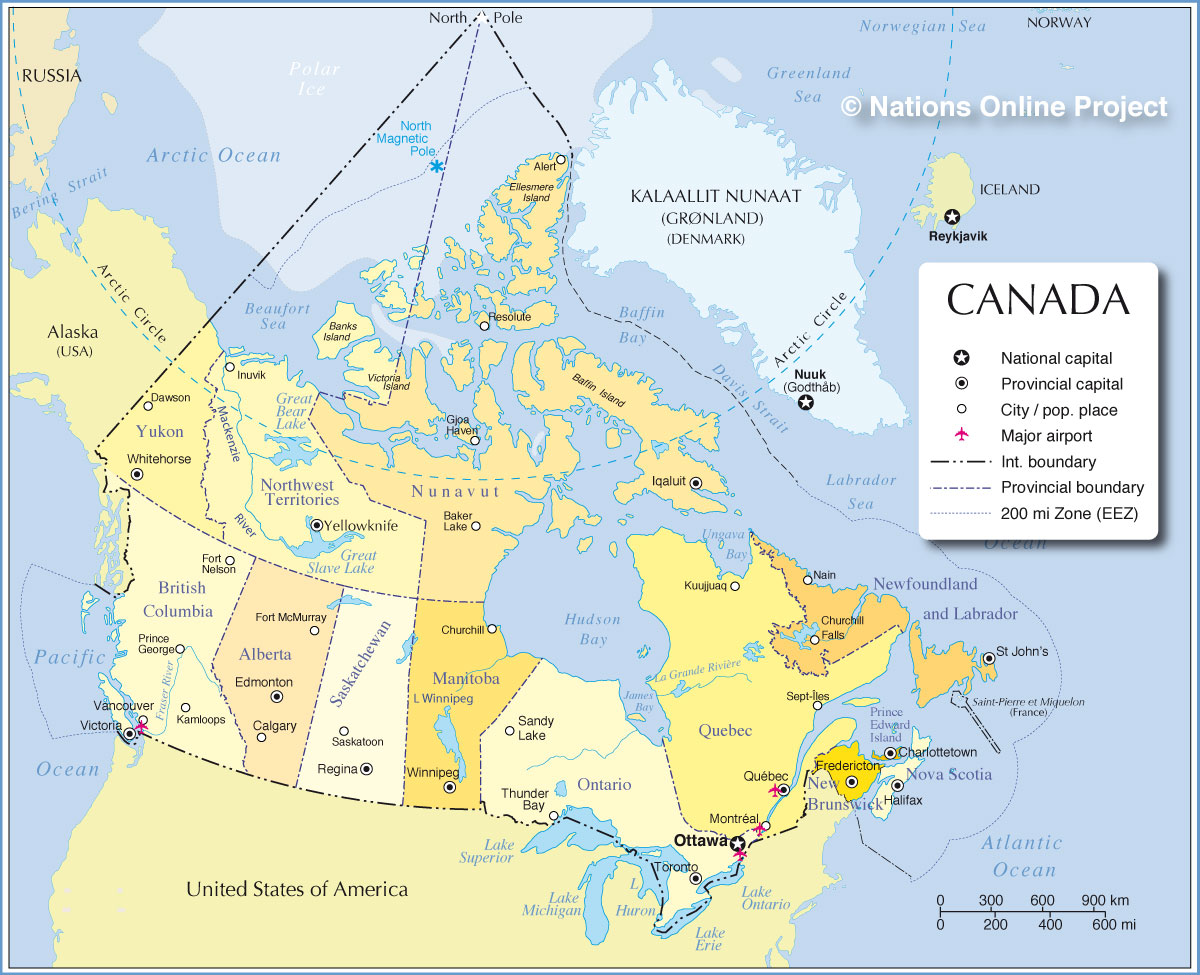 "All the arguments used in that article were the typical negative, push-back, automatic rejection of a Canadian to anything new." It's hard not to read Francis' book, however, and feel that her view of a Russian and Chinese state capitalism dominated future feels pessimistic, and perhaps even, as J. Dana Schuster of Foreign Policy describes it , "dystopian." Here too, Francis is unrepentant, pointing to huge sovereign wealth funds, big investments in overseas resources, and Russia's aggressive behavior in the Arctic as proof that she isn't being alarmist. "It's like a new cold war. The Cold War, 2.0, or the economic Cold War, 2.0." Even so, does Canada need to be part of a world power? While the country may share many ties with the U.S., in many ways the country's high living standards and history of social democracy may have more in common with European middle powers such as Norway or Denmark. Why shouldn't Canada remain on that path, rather than join with the U.S.? Francis concedes that wouldn't be a bad idea and says her last chapter is designed to deal with that. "It [says] OK, Canada, if there's going to be no merger, here's what you've got to do, and you've got to do it quickly. It'll probably be more difficult politically than integrating faster with the Americans. They've gotta fix the border, they've got a constitutional problem, they've got a governance problem, they have an aboriginal problem, they've got an Arctic and military problem, a brain drain problem, a Dutch disease problem." Ultimately, however, it all boils down to the same thing; "All of these things have to be looked at with solutions that involve working closer with the Americans," Francis says. More than anything, she says, she hopes that the book will ignite debate.
Cutler,Guest blogger / October 4, 2013 Pipelines carrying steam to wellheads and heavy oil back to the processing plant line the roads and boreal forest at a project 74 miles south of Fort McMurray, Alberta, in Canada. Todd Korol/Reuters/File Enlarge Asian countries continue to line up for Canadian energy to which the United States is unable to commit. This week Japan 's prime minister Shinzo Abe met with his Canadian counterpart Stephen Harper to discuss the potential for shipping liquefied natural gas (LNG) across the Pacific Ocean to Japan. Although no firm agreement was announced, Japanese newspapers speculated that the first Canadian exports might reach Japan as early as 2018 and no later than 2020. OilPrice.com offers extensive coverage of all energy sectors from crude oil and natural gas to solar energy and environmental issues. To see more opinion pieces and news analysis that cover energy technology, finance and trading, geopolitics, and sector news, please visit Oilprice.com . Recent posts The Christian Science Monitor Weekly Digital Edition This reflects, among other things, the greater difficulty that Canada has had in developing LNG export terminals. Low prices for gas from western Canada is another problem, and although there is reason to believe in a secular rise towards higher prices, U.S. producers are less affected by the current levels. On the other hand, as prices rise, there are fears in Canada of a typical bust-to-boom scenario; and for this, there is fear that Canada's gas producers are and will continue to be ill-prepared, not even able to take advantage of the anticipated boom. (Related article: Despite Shale, OPEC Still Matters ) RECOMMENDED: US energy in five maps (infographics) Nevertheless, India is also getting in line for Canadian oil as well as gas. India's High Commissioner Nirmal Verma was also in Ottawa this week to sign a nuclear cooperation agreement allowing uranium from Canada to be sold to India as reactor fuel. India seeks to triple in electricity production in the next decade, in part by building as many as a dozen new reactors. Agreement was actually reached three years ago, but the additional time is required in order to establish a process for independent verification that the fuel is used for peaceful purposes. In 1974, India used a reactor supplied by Canada to create the fuel for a nuclear bomb test. India is even willing to consider investment in the Energy East Pipeline, even as TransCanada has had to delay its filing of an application to the National Energy Board from this year until next year. Environmental concerns that need to be addressed during the regulatory process are partly responsible for the delay, but also it is now foreseen that the original estimate of 850,000 barrels per day (bpd) is low and should be increased to 1.1 million bpd. (Related article: Canada to Drill for Offshore North Atlantic Oil ) Energy talks between the two countries were elevated to the ministerial level last year when our visit India, and India's energy minister will be visiting Ottawa later this month to continue the discussions. The oil-sands are doing slightly better, as the first crude-by-rail unit train terminal is set to start transporting 50,000 bpd to the U.S. market next month. This amount will rise at least tenfold by the end of next year. Meanwhile, an official from Enbridge says that his company expects a decision from the federal government ought is Northern Gateway pipeline by mid-2014 and an in-service date four years later.
Canada Beef realigns position in Asia
With the acceptance of beef from cattle under 30 months of age, Canadian beef and veal market opportunities in Japan have increased significantly. As well, strong economic growth in China with additional Canadian processing plants approved for export has seen exports double over the past year. In order to support the increased investment in Japan and China, resources from other markets will be redirected as needed. Realigning support Resources in the mature Hong Kong and Taiwan markets will be reallocated to support growing Canadian beef and veal marketing efforts in southern China and Southeast Asia. Canada Beefs office in Hong Kong will be downsized, representing a significant cost savings. Canada Beefs office presence in Taiwan has also been reduced to reflect the shift of trade towards other Asian countries. While the South Korean market reopened to Canadian beef exports last year, the effects of the South Korean/U.S. free trade agreement has led to an accelerated reduction of tariffs on U.S. beef which has severely impacted the competitiveness of Canadian exports in the market. While Canada has actively engaged with South Korea over the past 18 months to negotiate a Canada-South Korea free trade agreement of its own, unfortunately the negotiations have not progressed. With Canada unable to secure a free trade agreement of its own, future market prospects for Canadian beef are extremely limited in South Korea due to the higher tariff barriers it faces. Consequently, Canada Beefs office in South Korea will be closed immediately and future market development work will be conducted with the help of the Canadian Embassy and trade commissioners.