will present the Leonia Chamber Musicians in their first concert this season on November 3, 2013, celebrating the 40th anniversary year of chamber music concerts in Leonia. The performance, featuring guest artists from the New York Philharmonic, St. Paul Chamber Orchestra, and the Orpheus Chamber Orchestra, begins at 7:30 p.m. at All Saints Episcopal Church, located at 150 Park Avenue in Leonia. The program features two of the great romantic works for chamber music, Franz Schuberts Octet and Peter Ilyich Tchaikovskys Souvenir de Florence. Headlining the first concert will be resident musicians Cynthia Phelps, Principal Violist of the New York Philharmonic; Ronald Thomas, Principal Cellist of the St. Paul Chamber Orchestra; and Alan R. Kay, Clarinetist and an Artistic Director of Orpheus Chamber Orchestra. The Leonia Chamber Musicians will be joined by Cenovia Cummins and Roy Lewis, violins; Maggie Speier, viola; Daryl Goldberg, cello; Patricia Dougherty, bass; William J. Scribner, bassoon; and Richard Hagen, French horn. All the musicians perform in the major concert halls of New York City with well-known orchestras, such as American Ballet Theater, American Symphony Orchestra, Bronx Arts Ensemble, Queens Symphony, New York City Ballet, Metropolitan Opera, and the New York Pops. The concert is open to the public. Tickets at the door are $20 for adults, $15 for seniors over 65, and students under 18 are admitted free. Refreshments will be served after the concert, and the audience will have an opportunity to meet and greet the musicians. All Saints Episcopal Church is fully handicapped accessible.
Dumb rule: Banning smartphone concert pictures
The role of Dr. Conrad Murray, convicted for manslaughter for his role in administering a fatal dose of the surgical anesthetic propofol to Jackson, is already prompting changes, say underwriters. In the future, the star or his promoter may be required to carry separate insurance on his entourage. "The biggest stars all have doctors and their own staff," said Lorrie McNaught, senior vice president at Aon/Albert G. Ruben Insurance Services Inc, a large entertainment insurance firm, which has handled many of the world's biggest tours over the last 12 months. "If you have a security guard who winds up punching someone in the face or kills someone, who is responsible? "Is it the artist, the bodyguard, the promoter? I think promoters will require stars to indemnify their own staff," said McNaught. "Even if AEG was not held responsible, I still think this case will make attorneys find ways to tighten contracts." An attorney for Lloyds of London involved in the Michael Jackson case declined comment for this story. The price of premiums also may go up, according to one concert producer who did not want his name used. Currently, promoters pay 3 percent to 5 percent of the value of the policy, meaning that AEG paid between $530,000 and $875,000 for the $17.5 million policy it took out with Lloyds of London for Jackson's "This is It" tour. AEG, which had initially sought to collect on the $17.5 million policy after Jackson's death canceled the tour, dropped a claim against Lloyds amid revelations in leaked emails that show AEG executives were concerned about his stability ahead of his planned London comeback tour. Insurers routinely send doctors to do medical exams — and occasionally hire investigators for background checks– before placing multi-million dollar policies for the stars.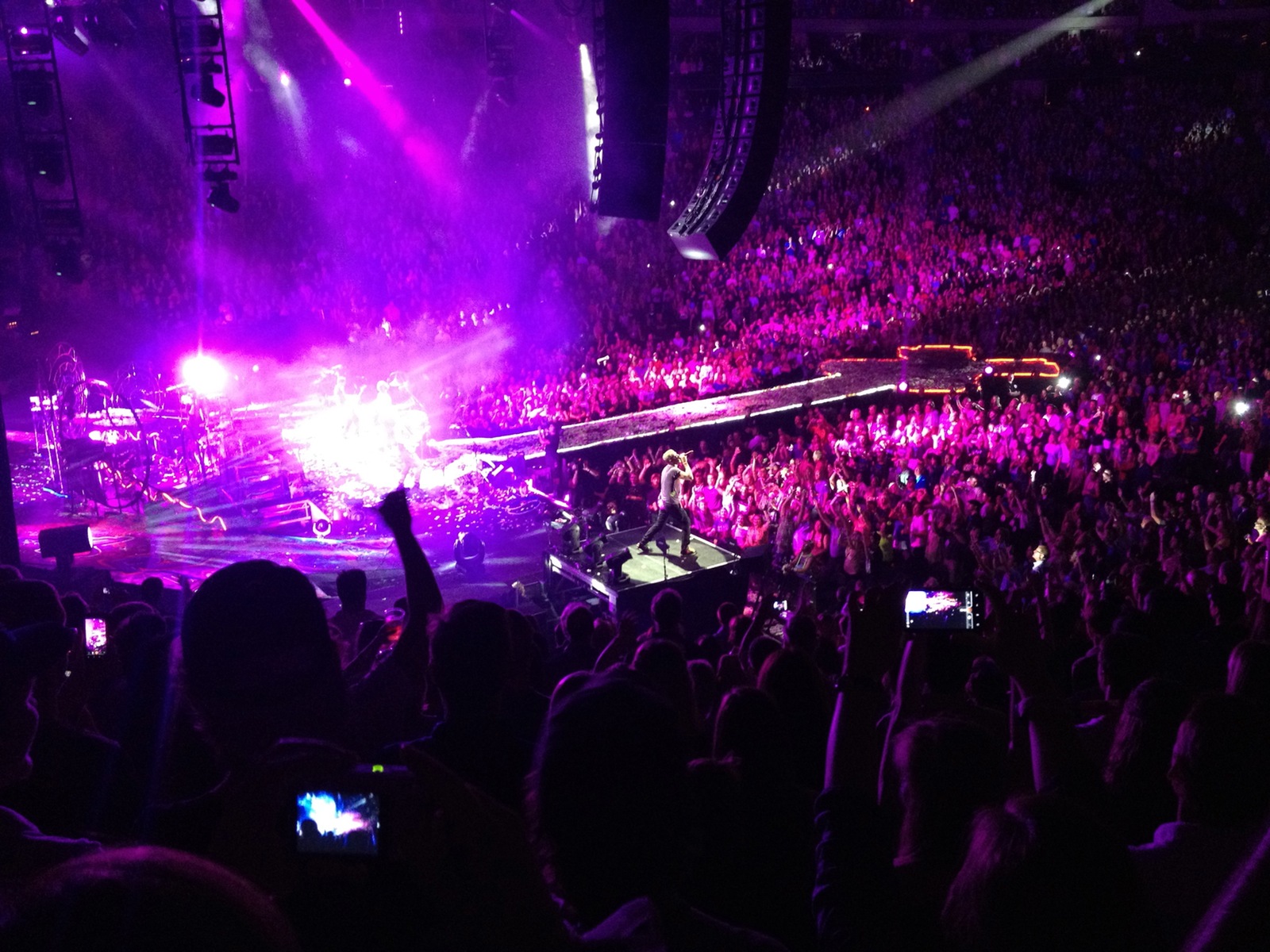 | Getty Get Entertainment Newsletters: Subscribe Follow: Ed Sheeran , Ed Sheeran You Oughta Know , Matt Nathanson , The Lumineers , VH1 You Oughta Know , Emeli Sande , Haim , Johnnyswim , Lorde , Lorde You Oughta Know , The Lumineers You Oughta Know , You Oughta Know , You Oughta Know Concert , You Oughta Know Show , Entertainment News NEW YORK — NEW YORK (AP) The Lumineers, Lorde and Ed Sheeran will perform at a concert Nov. 11 to celebrate VH1's "You Oughta Know" campaign. "You Oughta Know" highlights emerging musicians and launched in 2005. VH1 announced Friday that Scottish R&B singer Emeli Sande and rock sister trio Haim also will perform at New York's Roseland Ballroom for the event. The concert will stream live online and will premiere Nov. 21 on VH1. Singer-songwriter Matt Nathanson and married duo Johnnyswim also will hit the stage. Past "You Oughta Know" artists include Adele, Bruno Mars, Amy Winehouse and Mumford & Sons. New Zealand singer Lorde currently has the No. 1 song on the Billboard Hot 100 chart with "Royals," and Sheeran and the Lumineers earned nominations in top Grammy categories earlier this year. ____
VH1's 'You Oughta Know' Concert To Feature The Lumineers, Lorde, Ed Sheeran
And last month at a Steely Dan concert, security workers started flashing penlights on the faces of people in the front sections who were taking pictures with their phones. Normally, an over-50 geezer like me would be the first one to tell these young punks to put down their gadgets, stop texting your BFF and listen to the music (whoa, whoa) without all that dad-gum electronic distraction. But I think Dylan, Steely Dan and others may be out of touch with the times. And out of step with fans who are keeping them in business. Banning smartphones Its ridiculous to ban smartphone photography during outdoor shows at arenas and amphitheaters. (At smaller venues, where the glare from phone screens could be seriously obtrusive, theyve addressed the situation by letting tweeters occupy special seats.) Like it or not, fans now live part of the concert experience vicariously though electronic media phone pics and six-second Vine videos and Twitter updates. Its how they process the show in a multitasking age: If you didnt Facebook it, did it really happen? For the most part, they arent using blinding flash photography, which is what prompted bans in the first place. And I dont see that many people with sophisticated zoom-lens capability on their smartphones theyre taking the same blurry pictures I do. I understand the artists side of the argument. Theyre probably tired of having their pictures taken or dont want an on-stage goof or misstep to go viral across YouTube. But they are inviting the public to view them in concert and expect us to pay a princely sum for the privilege. Its pointless to care whether the lens is an eyeball or a camera. When Dylans rep took the stage to asked concertgoers to enjoy an analog experience (i.e., without smartphones), she got a healthy round of boos. And despite security efforts, plenty of people shot videos and pictures during the show.